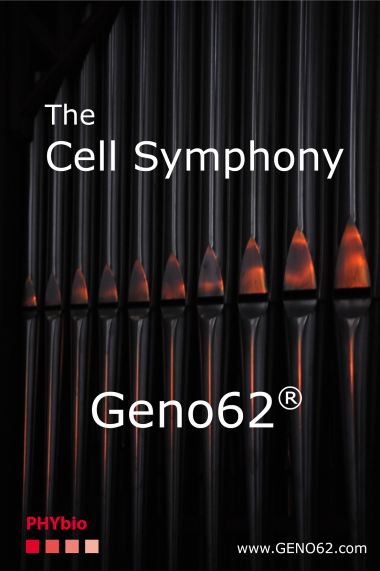 For more than 17 years we have been dealing with the effect of frequencies and information on biological systems. During this time we were able to gain insights into how the body reacts to vibrations. On this basis, various compositions have been created in the meantime.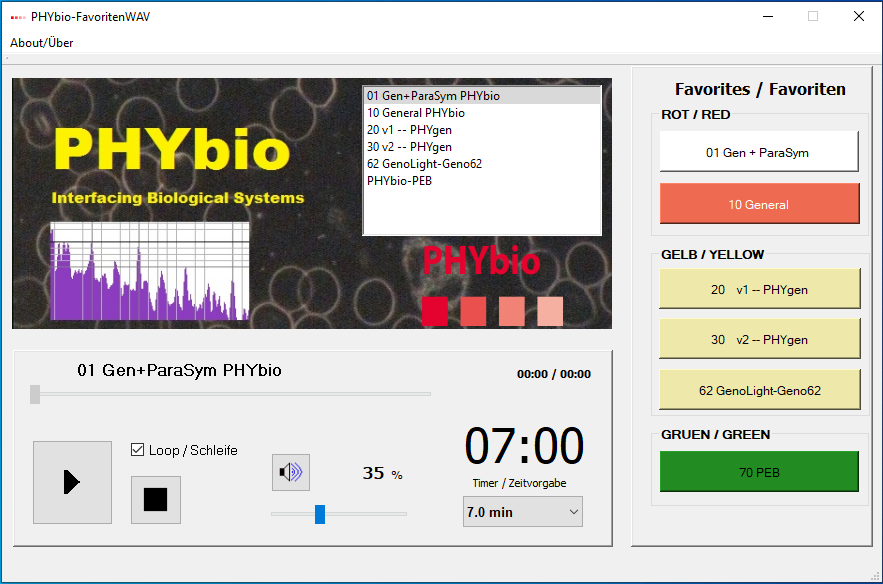 English version: under development – comming soon
Why should I use frequency compositions from PHYbio?
PHYbio uses only the lossless WAV audio format (competitors only MP3)
Therefore only PHYbio's Geno62® offers all information of the original file
Our frequency compositions complement each other
If you have any questions, you have a competent contact person – the developer
The development will be continued continuously
Little history:
2001: First contact with frequency therapy

2006: Development of the parallel frequency approach and the current PHYbio philosophy

2006: The Geno62® frequency composition is developed and composed by R. Martin.

2009: R. Martin combines his frequency compositions with the ultrasonic output for the first time

since 2009: Development of therapeutic and customer-specific frequency compositions

2010: Development of PHYbio frequency compositions

2015: New and further development of Geno62 -> PHYgen v1 and v2